In two days the most anticipated design event in Canada opens its doors. The 2015 Interior Design Show will start with a gala opening night on Thursday, January 22nd, followed by a Professional Trade Day on Friday, and two General Admission days on Saturday and Sunday. IDS will take place at the Metro Toronto Convention Centre North Building, and promises a schedule packed with exciting events, seminars, never-before-seen concepts and products from more than 300 exhibitors from across the world. Here are some of the highlights you will not want to miss!
CUBITAT by Urban Capital and Nichetto Studio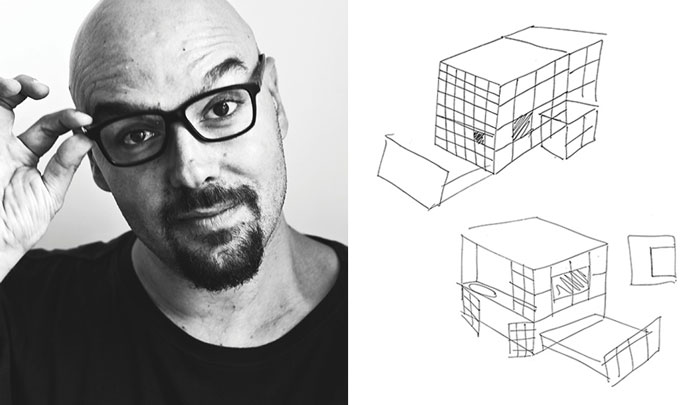 Luca Nichetto is back in Toronto to introduce his newest collaboration with Urban Capital: a concept that examines the future of living through adaptive design. CUBITAT is a 10′ x 10′ x 10′ fully customizable structure that responds to small space habitation. The structure features plug-and-play elements and integrates all the major components you need in a living space: kitchen, bathroom, bedroom, entertaining area and storage.
Studio North & Prototype presented by designboom
Studio North & Protoype is a curated exhibit featuring emerging Canadian designers and independent studios. Studio North and Prototype participants are provided with the opportunity to have their work reviewed by a panel of international industry leaders and design experts.
MissoniHome Installations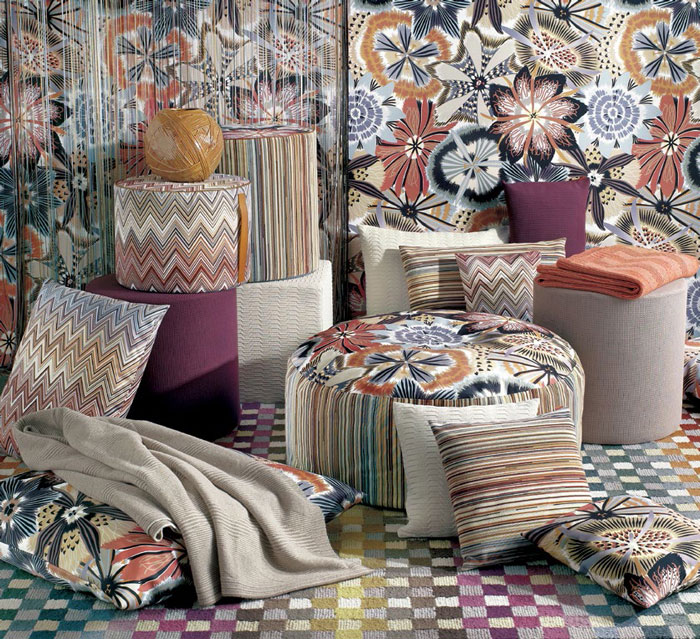 The internationally acclaimed MissoniHome turns 60 years old, and what better celebration than a never-before-seen retrospective at the IDS15 show entrance. Make sure to check it out as you will have the opportunity of purchasing MissoniHome products at the limited edition pop-up shop on the show floor with partial proceeds supporting Habitat for Humanity Canada.
Chroma Sculpture by SUMO Project
As part of the Access America Design Pavilion, SUMO Project's founders Gaston Soucy and Ruth Alejandra Mora, have designed an installation that will take you through a place of play, encounter and shared memories.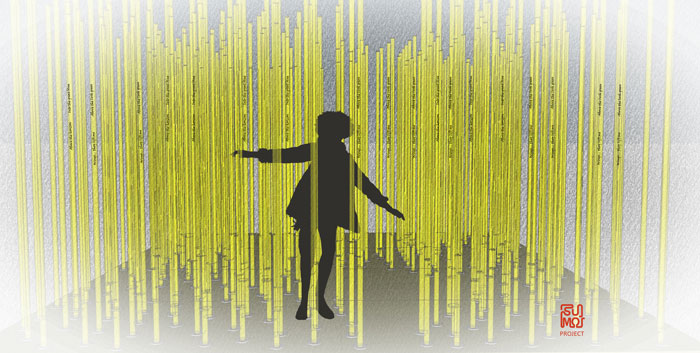 Drawing inspiration from one of Venezuela's master artist Jesus Soto, and our own immigration experience, we created a place of play, encounter and shared memories.This sculpture invites visitors to walk through it. In it, single phrases from a poem we wrote will be placed on the tubes. Close to the centre a small space will be open allowing the visitor to read the full poem. Walking out of the sculpture, the visitor will find a different message and a completely different read of the piece. Reinforcing the idea of cultural displacement and of 'gaining perspective'.
Maker
First time exhibitor Maker will feature the works of  four artisanal North American design stars who produce their work in small batches with limited distribution. View the inimitable makings of Heidi Earnshaw, Peter Coolican, 1925Workbench and Miles & May, "makers" who are at the helm of the creative process, combining traditional craftsmanship with modern aesthetics.
Carbonless by rhed design
Leading designer Del Terrelonge of the multi-disciplinary design firm, rhed will present the second IDS15 feature exhibit that examines the future of living through transformable design with a mobile architecture concept. Carbonless illustrates the ability to live off the grid with a mobile style modern camper incorporating all of the comforts found in modern society, while remaining environmentally responsible.
These are merely a handful of the exciting events happening this year at the Interior Design Show. With more than 300 exhibitors to check out and a large selection of seminars, you are sure to have a design packed end of the week. Let us know if you plan on attending the show and what are the main boots and events you will not want to miss.
See Interior Design Show website for more information. Tickets are available online or on site at the IKEA Ticket Centre.