Swedish design company A2 introduced earlier this year, at the Milan Design Week 2014, the Story Cabinet. The minimalist design features textural doors that draws inspiration from the classic herringbone parquet. Designer Sara Larsson introduced subtle patterns that give the cabinet an interesting design.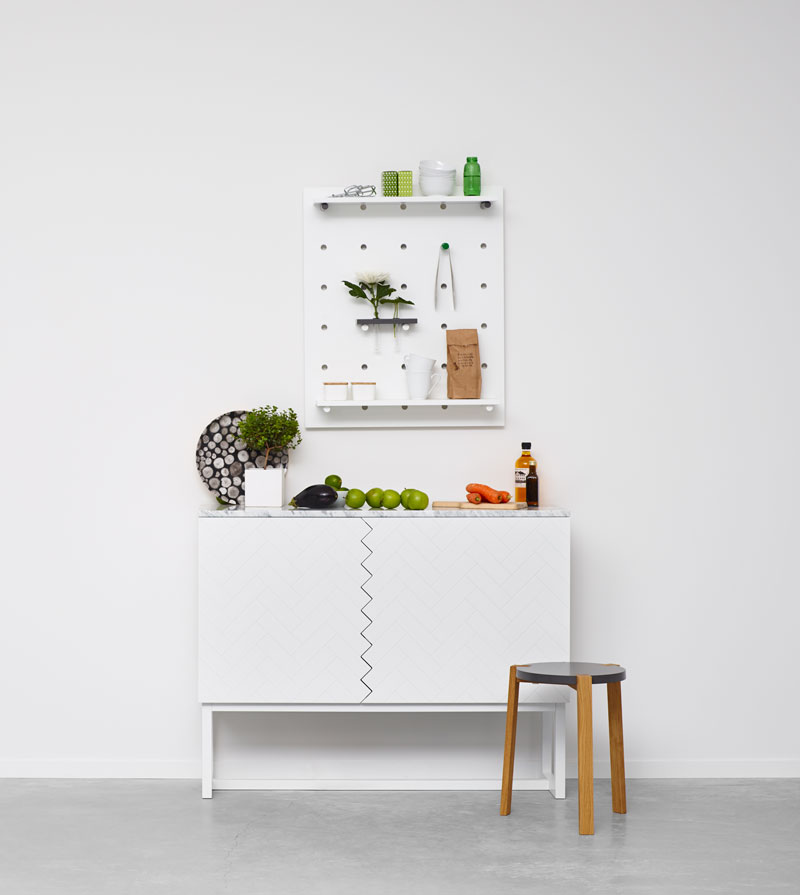 The door system presents a unique opening that follows the direction of the herringbone pattern. The Story cabinet comes in various materials and colours to allow users to create their very own 'Story'.
Facts:
Design: Sara Larsson
Manufacturer: A2 / A2 designers AB
Materials: painted wood and MDF, oak and marble
Colours: white and grey, frame in white, grey and white oiled oak, top in marble optional
Dimensions: 116 cm W x 35 cm D x 90 cm H
Photography: Patrik Svedberg and Adam Danielsson.
*All images and information courtesy of A2 / A2 designers AB.