patternsnap is a free app for iPhone and iPad which lets the user 'snap' an image of a pattern, and the closest patterns in the database are returned. The dabatase includes an extensive collection of fabrics and wallpapers from international interior brands, including Cole and Son, Romo, Fromental, Black Edition, Graham and Brown, NLXL, Timorous Beasties and Fortuny, alongside bespoke and lesser known brands, with more samples and companies being added each week.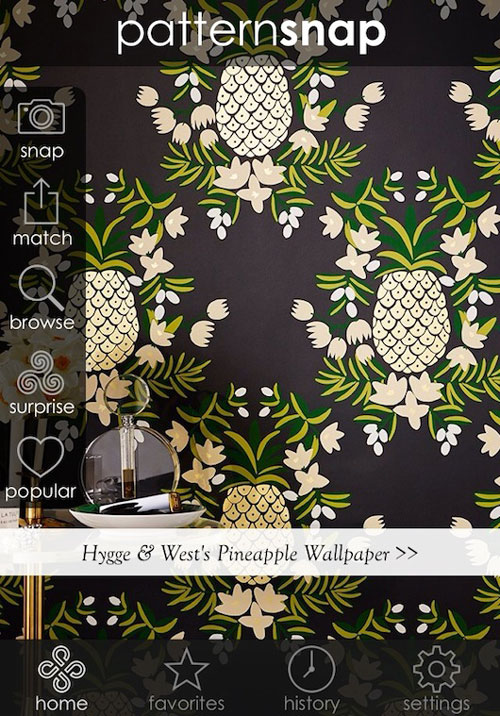 The app does not intent to replace physical samples. However with companies constantly changing their collections, patternsnap creates an interactive and sustainable way of discovering new products. With each virtual sample linked to the company's database, you can always make sure it is in stock.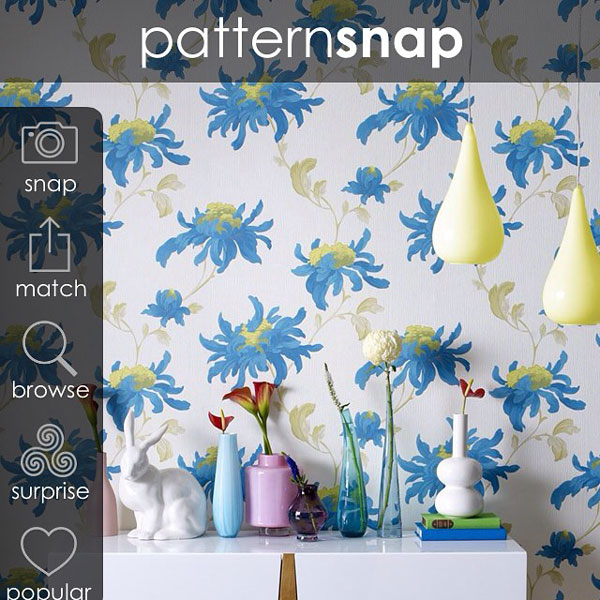 The app couldn't be more user friendly, but let us warn you: you may find yourself losing track of time discovering new patterns. It becomes quite addictive. The most innovative feature is by far the 'snap tool'. The app lets you snap a picture of a pattern, and checks it against its database for closest matches.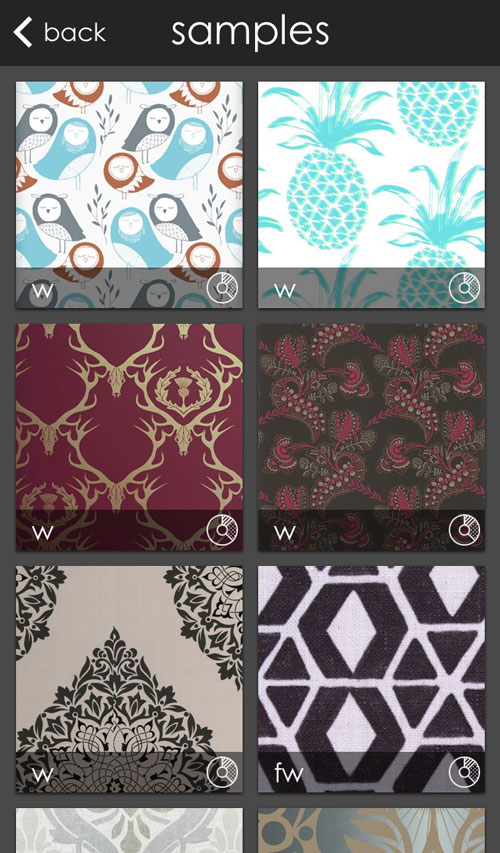 You can also browse fabrics and wallpapers by brands, or see what the most popular patterns are. We have picked a wallpaper from the popular section to play with all the functions of the app. Each pattern offers a variety of views to get a better idea of the scale, which is so essential when viewing patterns online.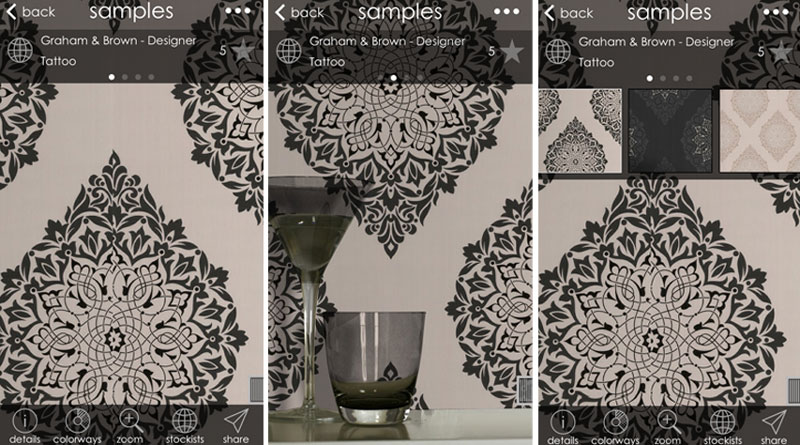 The 'colorways' function shows you all the colours the pattern comes in, while the 'info' function gives you all the details such as designer, country of origin, brand and even SKU. From here you can simply check stocklist or share it through email or Pinterest.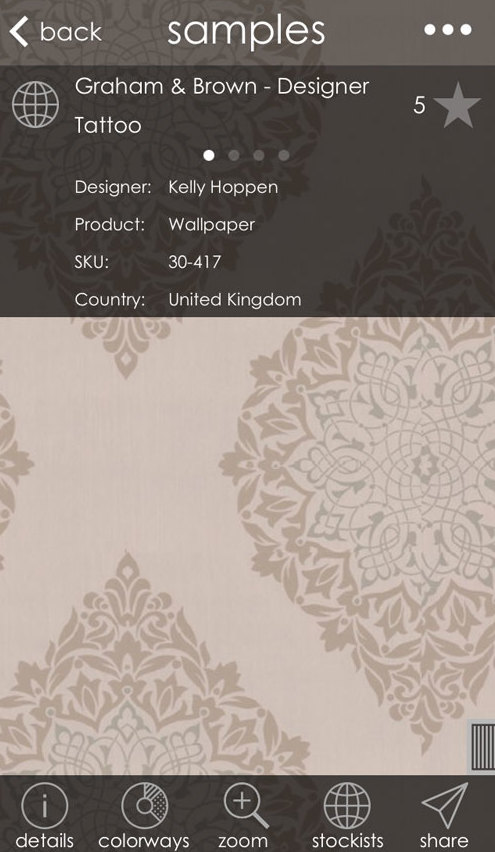 You can also view all the patterns offered by the brand or check similar patterns in the database.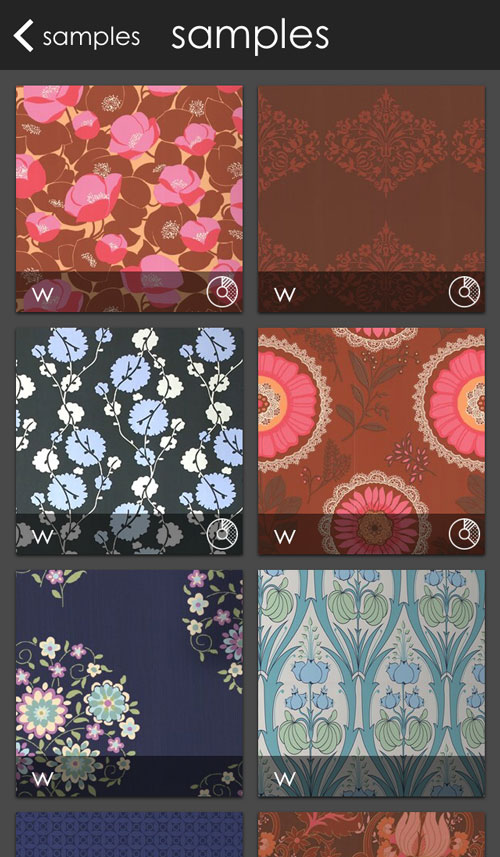 In the current release, pattersnap also incorporated a tag function that allows you to group your favourite samples into categories. A great function to keep track of all your chosen patterns. If you forgot to add a pattern to your favourites, you even have the option of checking back the history.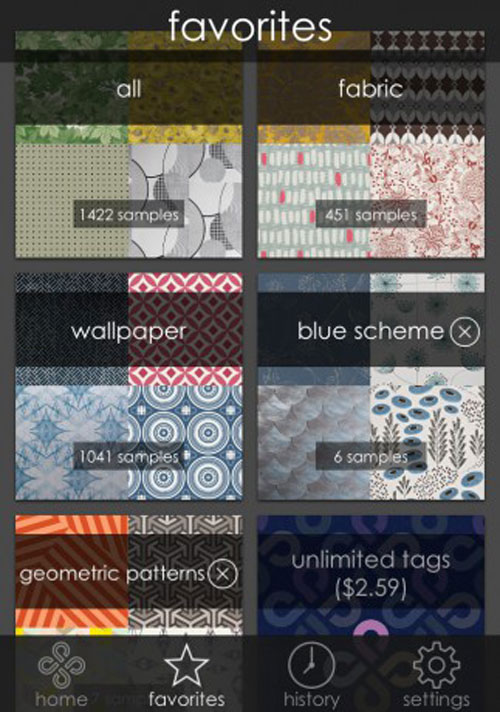 patternsnap is an essential resource for Interior Designers, Architects, home renovators and anyone with a passion for pattern. Check out the view below for a full introduction to its functions, and if you haven't downloaded already you can do so for free from iTunes.