Designer Filippo Mambretti has designed the new Mikado pendant chandelier for Italian brand Morosini. The new collection was received with great enthusiasm, winning first place in the Young & Design 2015 competition at this year's Salone del Mobile.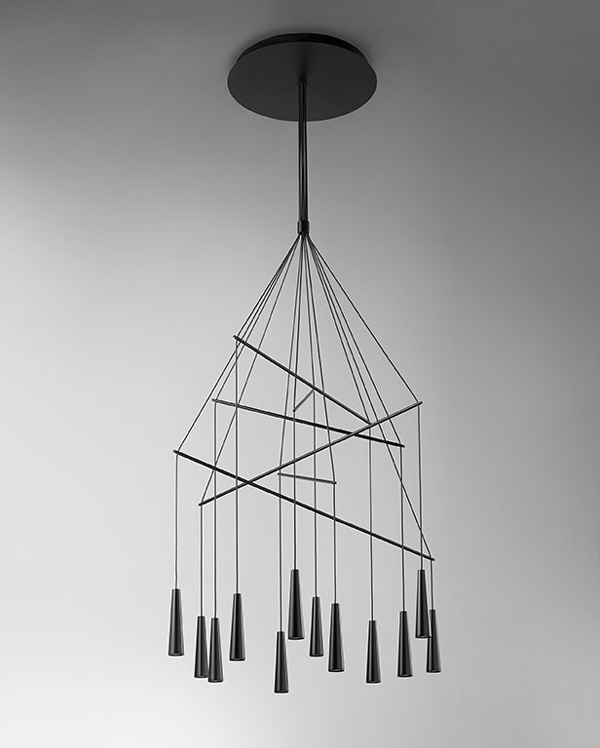 The new collection comes as a deconstructive reinterpretation of the classical aesthetics of pendant chandeliers. Mikado is a mixture of lines and planes that produce a fluctuating movement in space creating simple or complex geometric figures.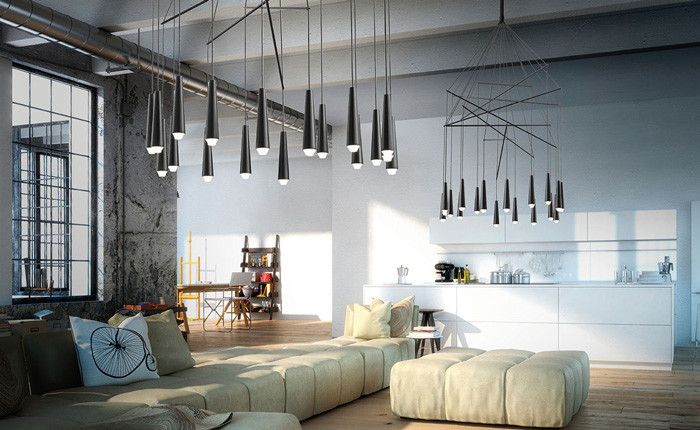 The various linear or circular pendant versions allow different degrees of customization and elaboration of the frame: simple and minimalist or complex and eccentric thanks to the overlapping planes at asymmetric heights. The LED sources are enclosed inside of  conical metallic elements, available also with satin blown glass diffuser, further enriching  the collection.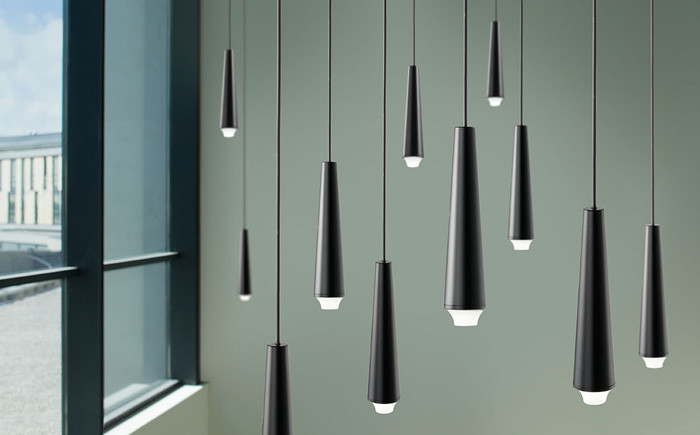 The elegant design goes beyond the typical notion of light. The sculptural forms transform the space by adding a sense of dynamism and sophistication.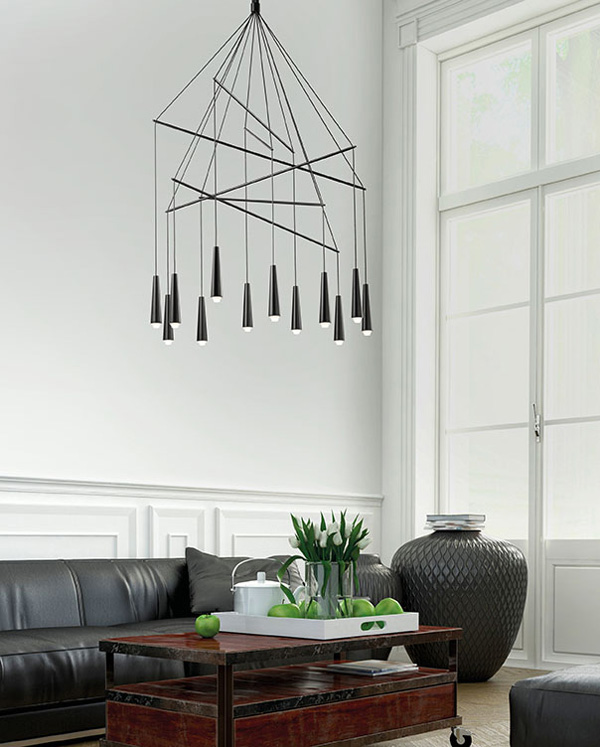 One of the elements that makes Mikado such a unique product is the invention of the cable as a decorative function. Something that we so often try to hide or disguise, is now playing a feature role.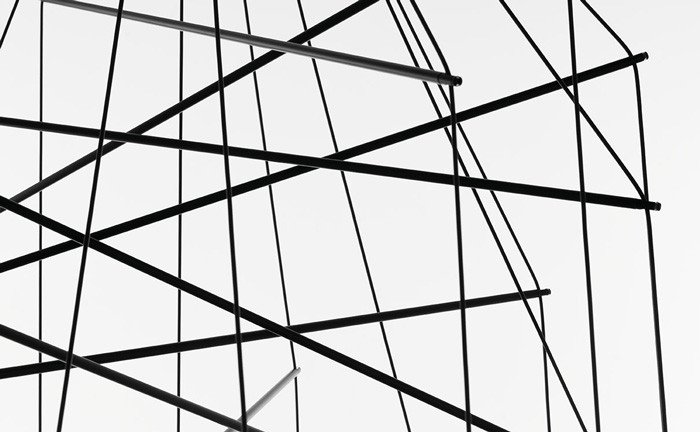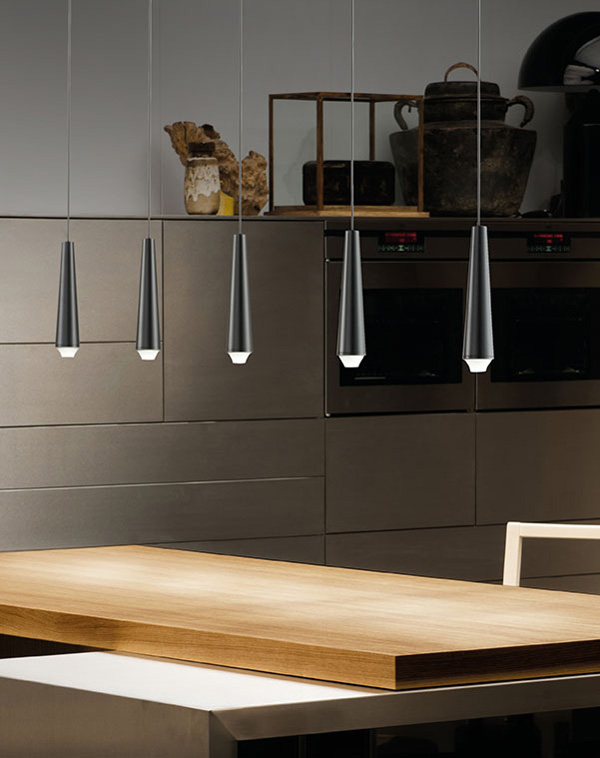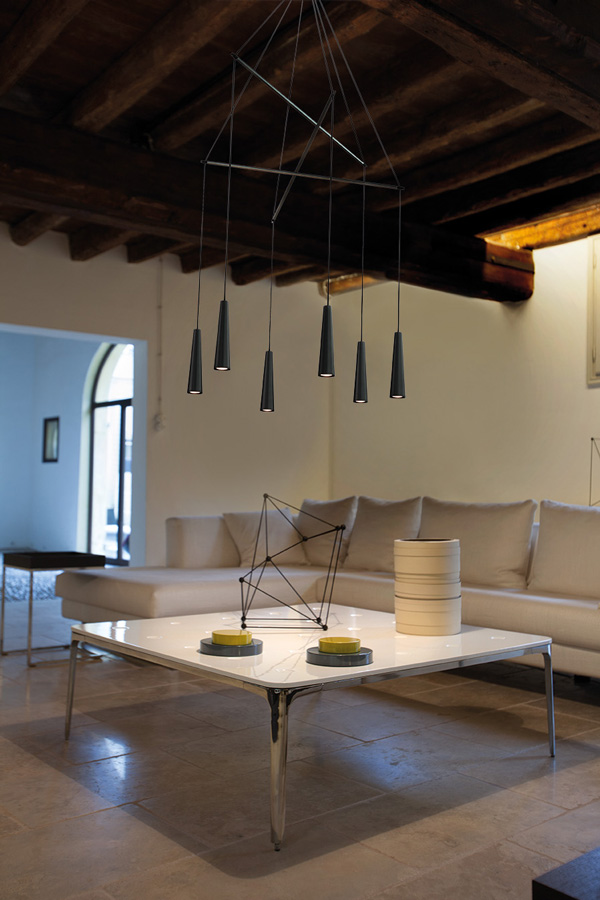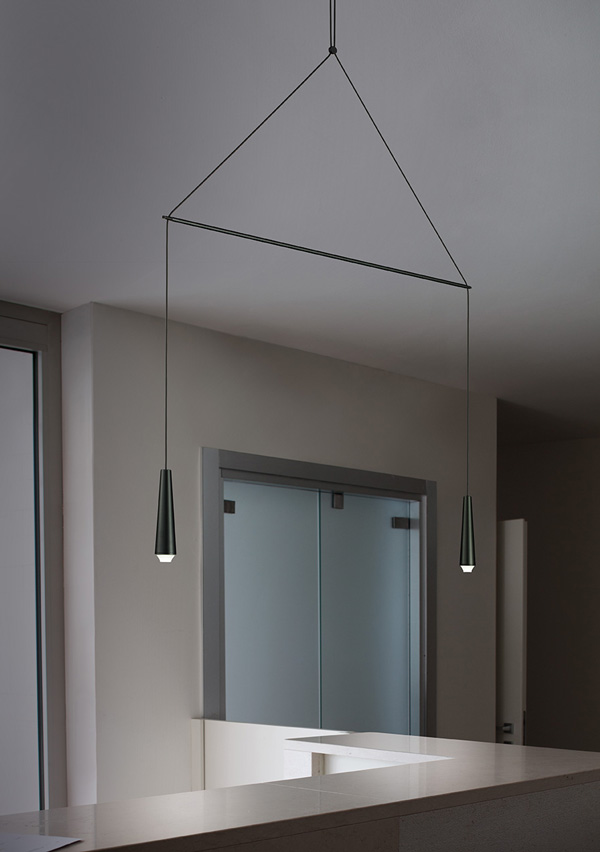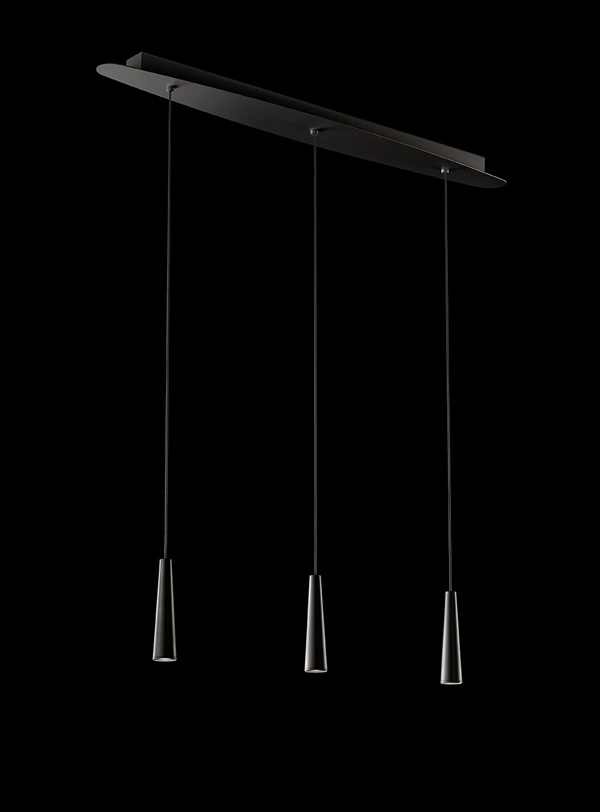 Facts:
Frame: matt black metal
Diffuser: satin glass