The minimalist Lajeunesse residence is located in Montreal, Canada and was designed by _naturehumaine.  The architects were hired by a young couple to do a complete renovation of the interior space. The house has been in the family for three generations and was originally built by the clients grandfather.
The request was to combine two existing apartments into a modern and bright single family house on two levels. Due to the noisy street at the front of the house, the main living spaces were placed at the back facing north. While this reduced noise pollution, it created a new challenge: how to bring direct sunlight into these spaces. The architects found the solution in creating a double height lightwell topped with a skylight which brought light to the center of the house.
A wall of translucent sliding panels was used on the ground floor to create privacy from the street, as well as act as a vestibule during winter.
_naturehumaine managed to combine aesthetics and functionality by giving the custom elements throughout the house a dual purpose.
A plywood handrail wraps around the stair and folds at the base becoming a long bench for the dining table. Two intersecting steel bars are suspended over the dining table acting as both a sculptural element and the direct and indirect lighting for the dining area.
The architects used only a few simple elements throughout the house to keep the design consistent and achieve the modern and bright look the clients requested. The most used elements were folded steel plates, white wooden shelves, and Russian plywood. Angled white steel tubes were used to support the dining table, kitchen island, and glass handrail, tying everything together in a cohesive design.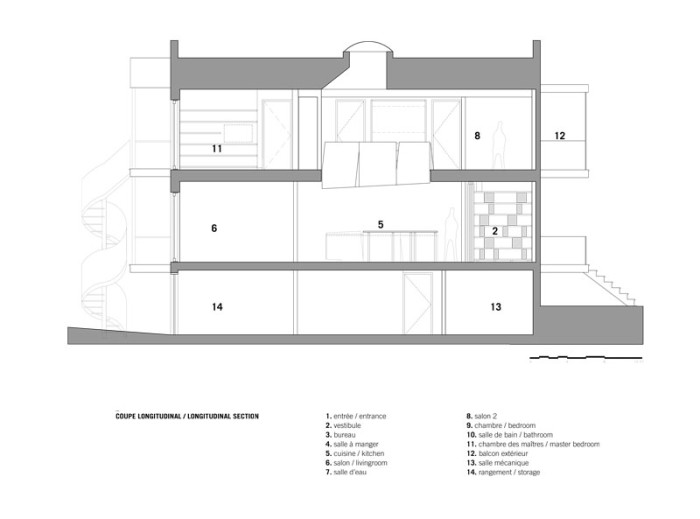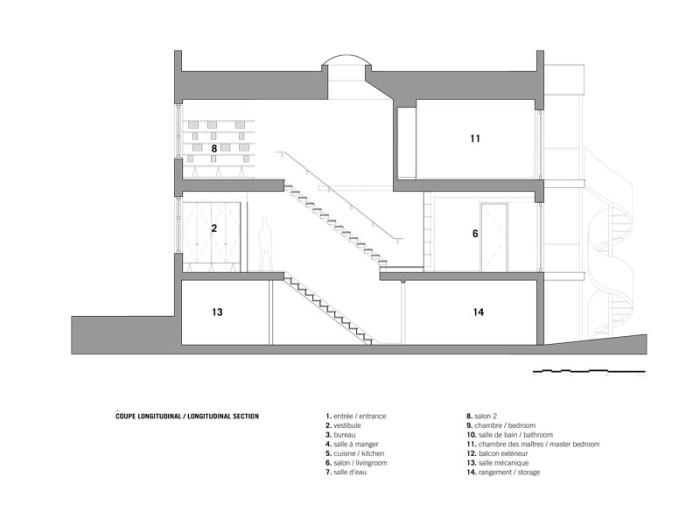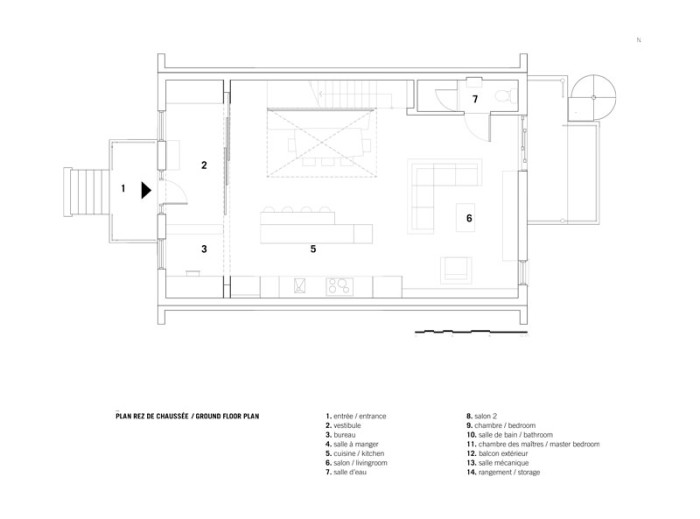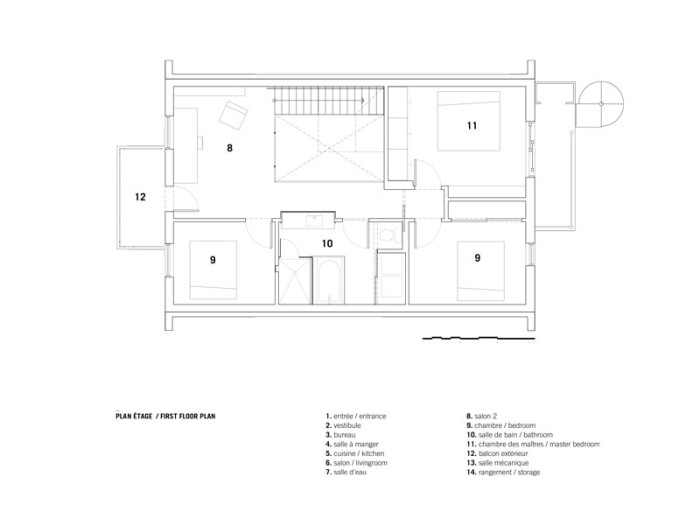 Facts:
Architect: _naturehumaine
Type: Single family home
Intervention: Interior reorganization
Location: Montreal, Canada
Completion Date: 2013
Photography: Adrien Williams
*All images and information courtesy of _naturehumaine.