Alongside the QuaDror™ Collection at the 2015 Salone del Mobile, Italian manufacturer Horm has also introduced a new table designed to be the expression of the concept "the least possible design". Designed by Marc Thorpe, the Ikon table features a ceramic top surface that rests on four tapered minimal legs acting as trusses.
The legs are made of solid ash, joined at the table with a steel plate which is almost completely embedded in the top and independent of each other. The result is a highly technical and stylish solution. The ceramic surface is scratch-resistant, stain-resistant and chemical agent resistant.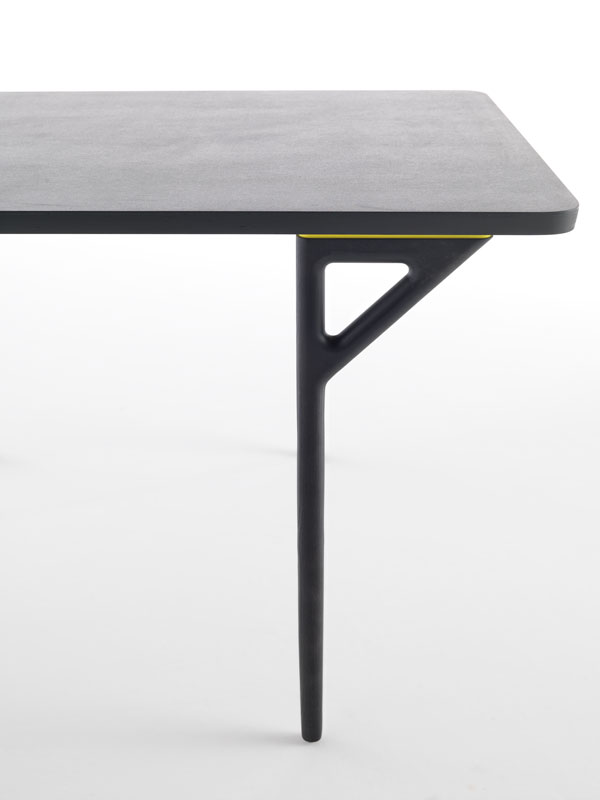 Ikon comes in two different styles. The first option incorporates a top in fir plywood and 3mm ceramic surface with legs in solid ash stained in mocha oil. The second option comes in a walnut veneered fir plywood top with legs in solid walnut.
Dimensions: 130 cm x 90 cm x 75 cm H / 190 cm x 90 cm x 75 cm H
*All images and information courtesy of Horm.