Avenue Road has become one of Canada's premier venues for classic and contemporary furniture design. With showrooms in Toronto and more recently New York, the brand offers an impressive selection of furniture, lighting and accessories from talented designers such as Sebastian Herkner, Oscar Niemeyer and Jorge Zalszupin.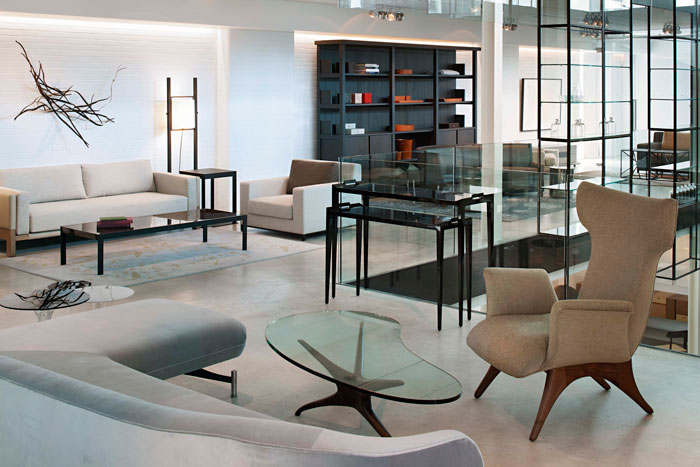 From the very beginning the concept behind Avenue Road was to present classic and contemporary pieces that shared a point of view. Owner and curator Stephan Weishaupt is closely involved with the designers and craftsmen, to gain a more fulsome understanding of the process and the intention, and to ensure each piece meets Avenue Road's standards.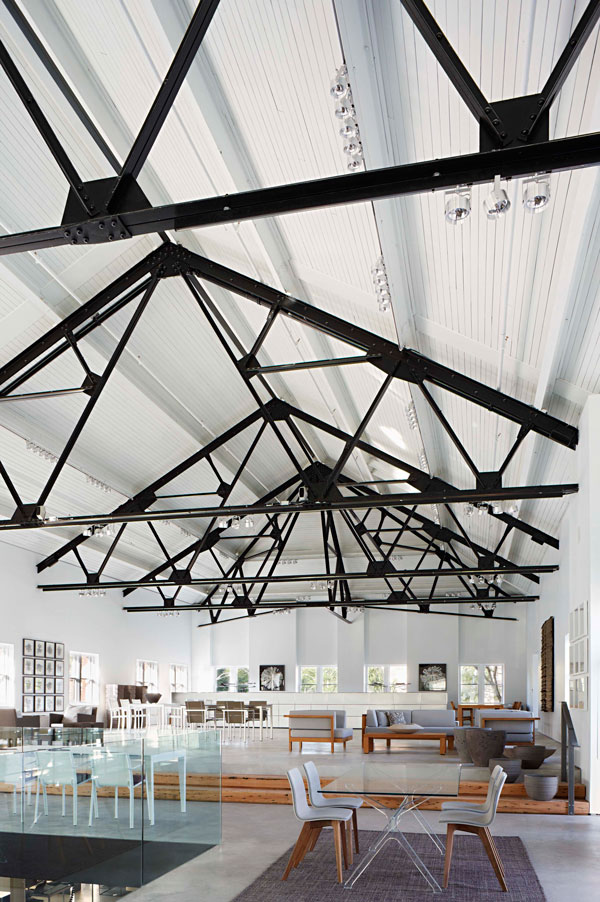 Beyond aesthetics and functionality, an important part is played by materiality, making sure there is integrity in the material and that the process to shape the materials is considered. The handmade process plays an important role. Equally important is that ultimately the pieces have an enduring quality about them. The detailed design process takes into consideration not only materials but the form itself. It is this that contributes in no small part to a cohesive collection, one that seamlessly brings together mid-century design or earlier, with contemporary design today.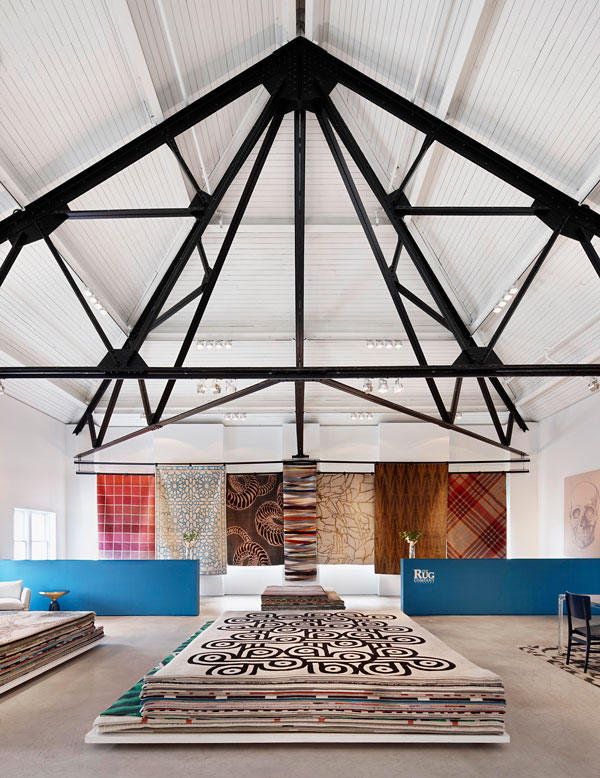 Avenue Road's showroom in Toronto is a breathtaking 15,000 square feet gallery space located at 415 Eastern Avenue. Originally a Consumers Gas Co. Building, the space received a significant transformation in 2010 by acclaimed interior design firm Yabu Pushelberg. The retail space now incorporates dramatic contemporary features while maintaining the historic integrity of the this landmark building.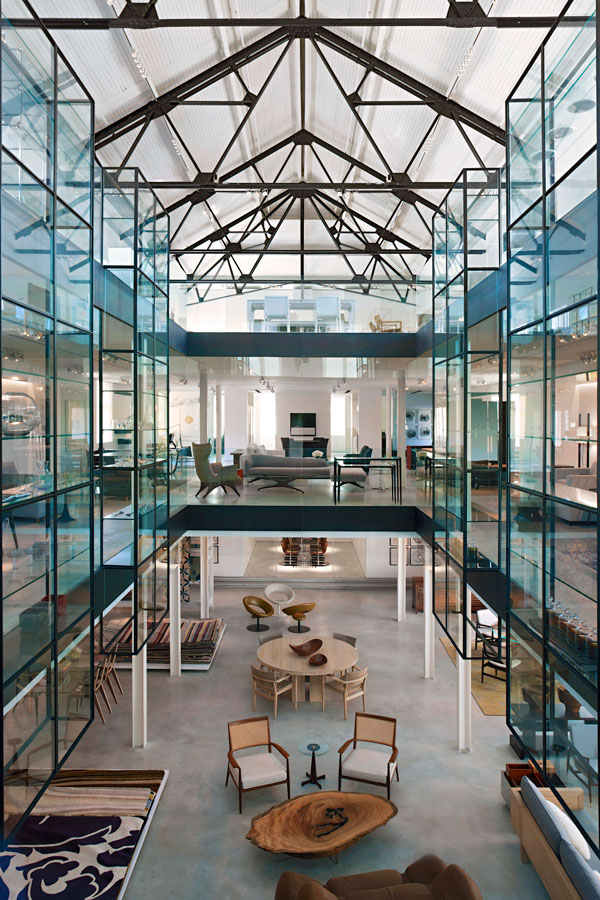 Rehabilitated and finished in matt black, original structural trusses provide extreme contrast and an undeniable graphic element to the space. Salvaged subway tile and brick walls were finished white, creating and ideal backdrop for the collection. A three-floors high glass atrium is the main focal point of the interior, cleverly incorporating display cabinets for the extensive accessory collection. The space was awarded a 2010 Best of Year award by Interior Design magazine.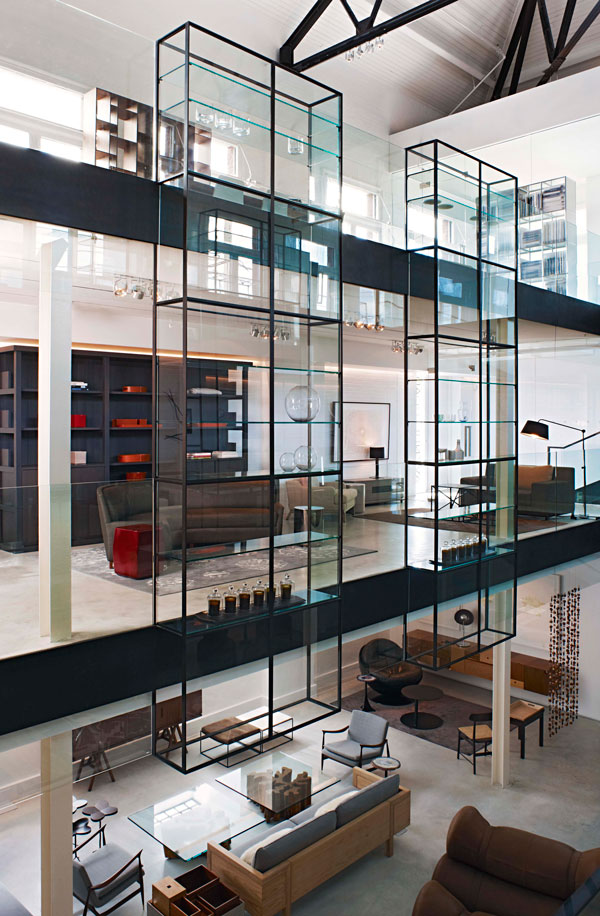 Avenue Road New York is located in the century old flower market district, the newly restored loft space at 145 W 28th Street spans 5,000 sq ft. Perched 5 floors up and wrapped in windows, Manhattan's water towers and intricate fire escape contribute to the charm. The showroom houses a decidedly more focused offering, including designs from Christophe Delcourt, Yabu Pushelberg, Sebastian Herkner among others.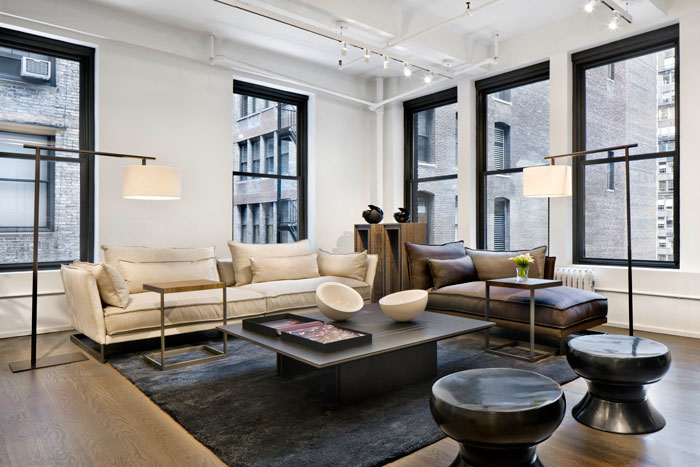 Avenue Road goes beyond the typical furniture store concept. The showrooms allow the designs themselves to tell the story, featuring classic and contemporary pieces that work in synergy. In a 3D-printing era where everything seems to rely on technology, Avenue Road reminds us that craftsmanship is not forgotten and should truly be celebrated. Here are some of our favourite pieces that we believe embody the essence of Avenue Road.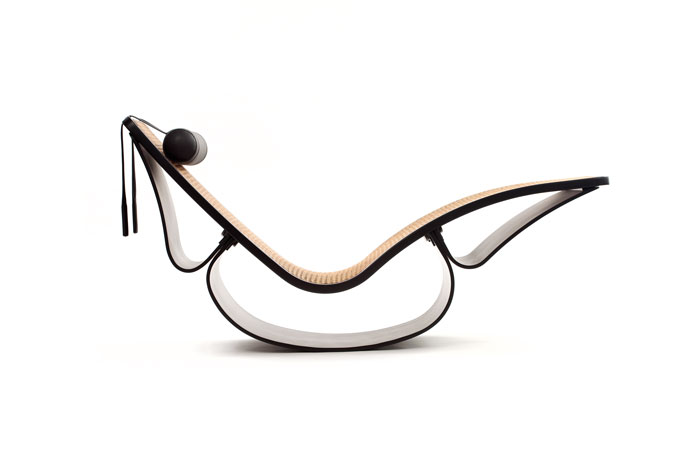 Petala Coffee Table
Jorge Zalszupin, one of Brazil's most iconic designers, has always had an ability to bring forth a strong Brazilian mood or sentiment in his design. His Petala coffee table is no exception, with exotic Brazilian Pau Ferro wood that curvaceously folds towards the floor in a delicate gesture.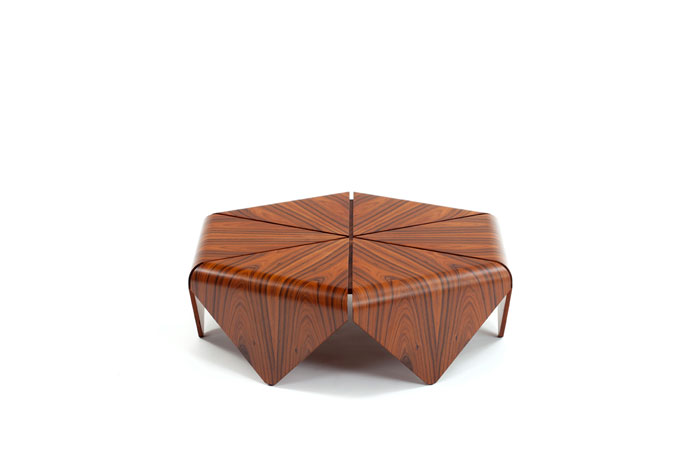 Vogel Desk
Preserving traditional techniques of woodworking in order to highlight the beauty of the Brazilian woods and joinery, designer Etel Carmona's Vogel desk is a work of art. A stately excusive writing desk where no detail is left to chance.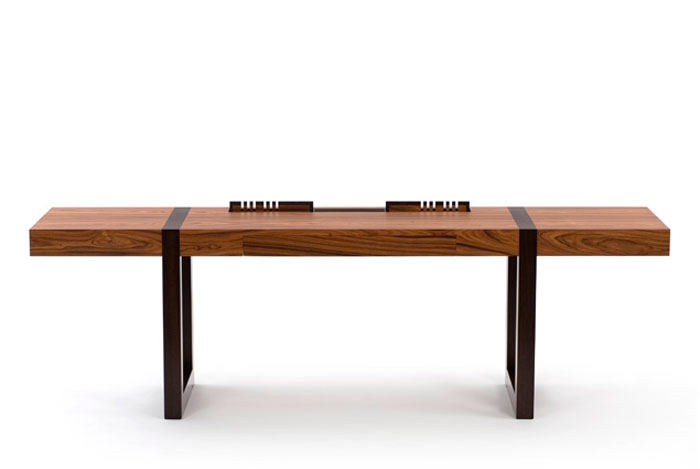 Bell Table
Designed by Sebastian Herkner, the Bell tables turn our perceptual habits on their head, using the lightweight, fragile materials of glass as the base and a heavier, metal base for the surface structure. Hand-blown by Bavarian craftsman in the traditional manner using wooden moulds, the transparent tinted glass base asserts a sculptural presence in space. Herkner's Bell Tables are a true modern classic.