Amsterdam based 3D printed jewelry experts Zazzy have officially launched a new platform that allows fashionistas, bloggers, students, and creatives to design their own jewelry, create their own brand and sell to their online audience, for free. The new Zazzy.co platform invites users to design their own jewelry or browse and buy other people's designs. The marketplace is a one-stop shop for unique, trendy, and high-quality jewelry, designed by exciting, international talent.
The original platform was launched in 2013 as a tool to democratize design with their highly customizable jewelry collections which were incomplete until shoppers personalized the pieces. Breaking the rigid and expensive rules of jewelry production, Zazzy uses cutting-edge 3D printers to create silver, gold-plated and nylon accessories. Zazzy has seen more than 60,000 people create more than 200,000 designs since its debut.
Bringing concepts to reality has always been the biggest hurdle for burgeoning design talent to overcome, we've democratized the whole process. Whether you have an audience of 10 or 10,000, you can create something beautiful, with little to no tech skills, and sell it immediately without any investment, overheads or logistics to worry about. This is a whole new era for creatives and fashion-lovers who want to create a brand, a message or simply a beautiful product.

–  Gert-Jan Spriensma, Zazzy CEO 
The marketplace is extremely user friendly, with the process only taking a few minutes from design to launch. Designers can easily upload their own sketches or use the platform tools without leaving their browser. Zazzy even offers an extensive icon library to get you started.
Once you have decided on your design, you can select the material, size and chain option. The options are quite extensive as you can pick from colourful nylon, stainless steel, silver and gold plated brass. Each material offers several finishes to make your design truly personalized. The last step is to launch your campaign, set your profit margins and share the finished design with your friends, family and followers. The designs will also be featured on Zazzy where people from all over the world can purchase it.
To show how user-friendly the platform is, we have used our own logo to showcase some of the design possibilities. We were glad to realize there are not many limitations. Thee logo needed slight adjusting, something we expected since the design requires all lines to be connected. Once we uploaded the design the fun part began. Each option you choose for your jewelry piece (material, size, chain) comes with a set of renderings so you can see right away how the final piece will look. In the necklace example below we have tested the yellow nylon (medium size), silver (small size), black nylon (extra large) and rose gold plated brass (medium size).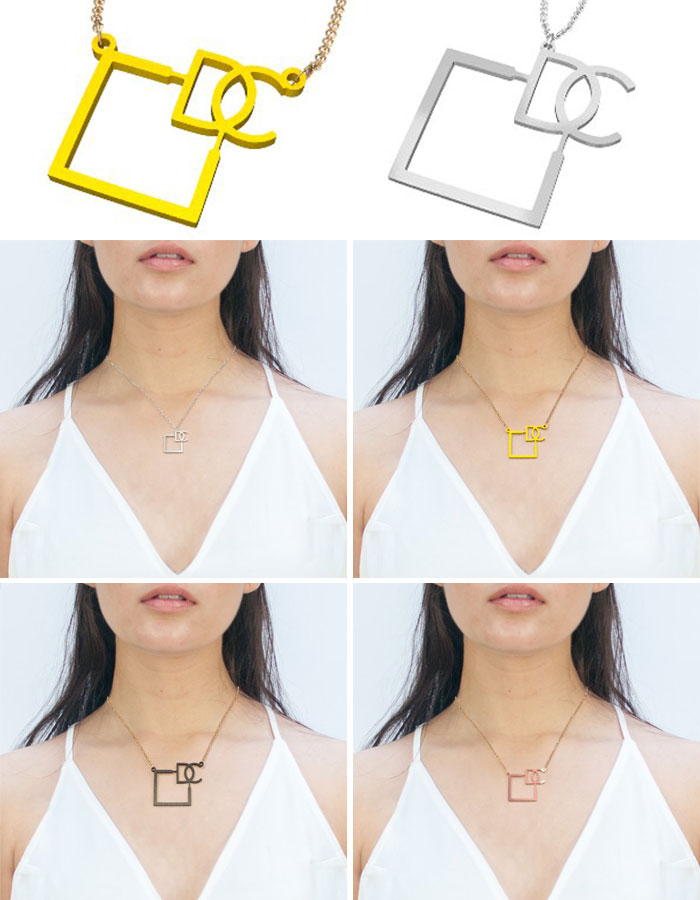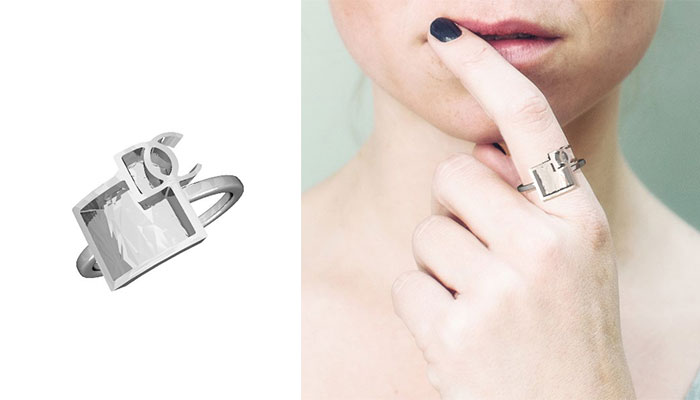 The marketplace also offers word jewelry options for necklace, bracelet, ring, cufflink and keychain. Each jewelry piece has a maximum number of letters that can be used. Each product allows you to choose the material, and some, such as the necklace and bracelet, offers three different styles of lettering.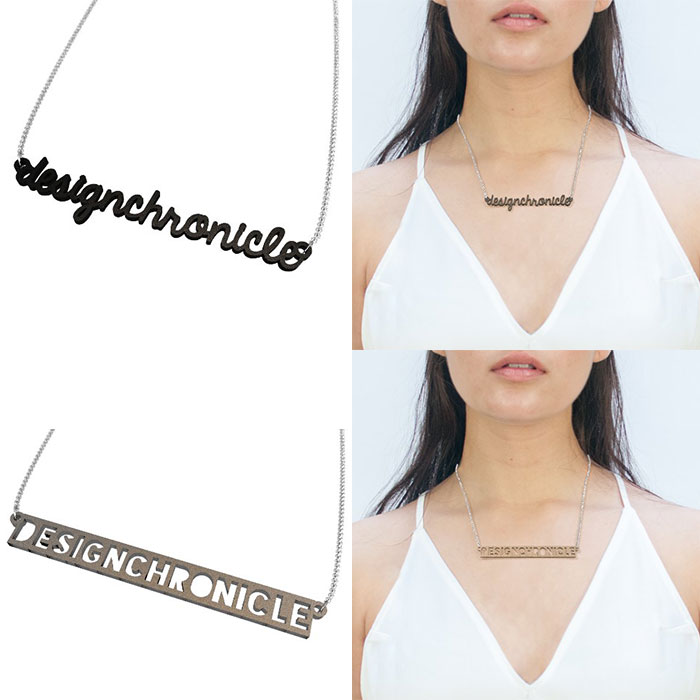 The cufflinks were quite fun to create and they are a great personalized gift for men. You can choose from three different shapes (hexagon, circle and rectangular), and you have an extensive selection of materials. The design can be embossed or engraved.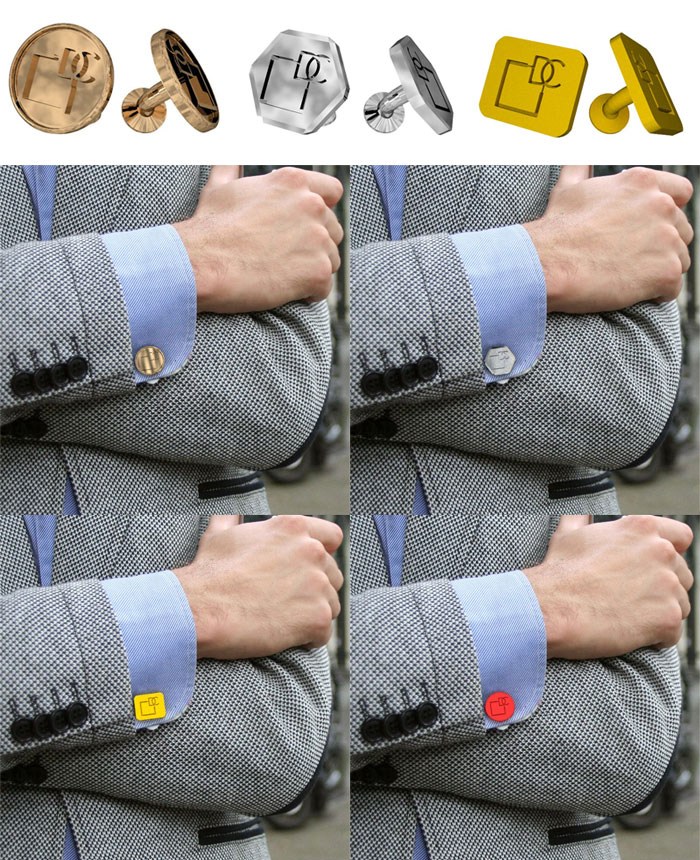 The process is very enjoyable and there is a sense of achievement when you see your final piece designed. Zazzy offers shipment worldwide and the prices are extremely affordable. Have you designed anything with Zazzy? Share your design with us!
See more designs from Zazzy below.