The third annual Design Exchange Emerging Designer Competition has recognized Toronto-based sustainable fashion designer Peggy Sue Deaven-Smiltnieks as this year's overall winner.
Selected by a panel of noteworthy judges including Omar Gandhi (Omar Gandhi Architects), Diti Katona (Concrete)  and Shayne Stephens (Saks Fifth Avenue Canada), Deaven-Smiltnieks has received a $10,000 cash prize, as well as an exhibition for DX, running from November 29 to February 16, 2018.

Official Press Release below:
Peggy Sue Deaven-Smiltnieks to Present Sustainable Fashion Exhibition in Toronto
TORONTO, Canada – November 22, 2017 –Design Exchange (DX), in partnership with RBC Foundation, is excited to name sustainable fashion designer, Peggy Sue Deaven-Smiltnieks, founder of Peggy Sue Collection, as this year's Emerging Designer Competition (EDC) Winner. Celebrating the brightest up-and-coming designers in the country, DX is proud to provide Deaven-Smiltneiks with an unmatched opportunity for exposure in Canada. In addition to a $10,000 cash prize, she will develop an exhibition for DX, running from November 29 to February 16, 2018, that will run during Toronto Design Week.
I am honoured to be recognized by DX among so many other inspiring designers. With the support of RBC Foundation I have the opportunity to improve the quality of the social and global environment on a larger scale, making fashion a source for good.

– EDC Winner, Peggy Sue Deaven-Smiltnieks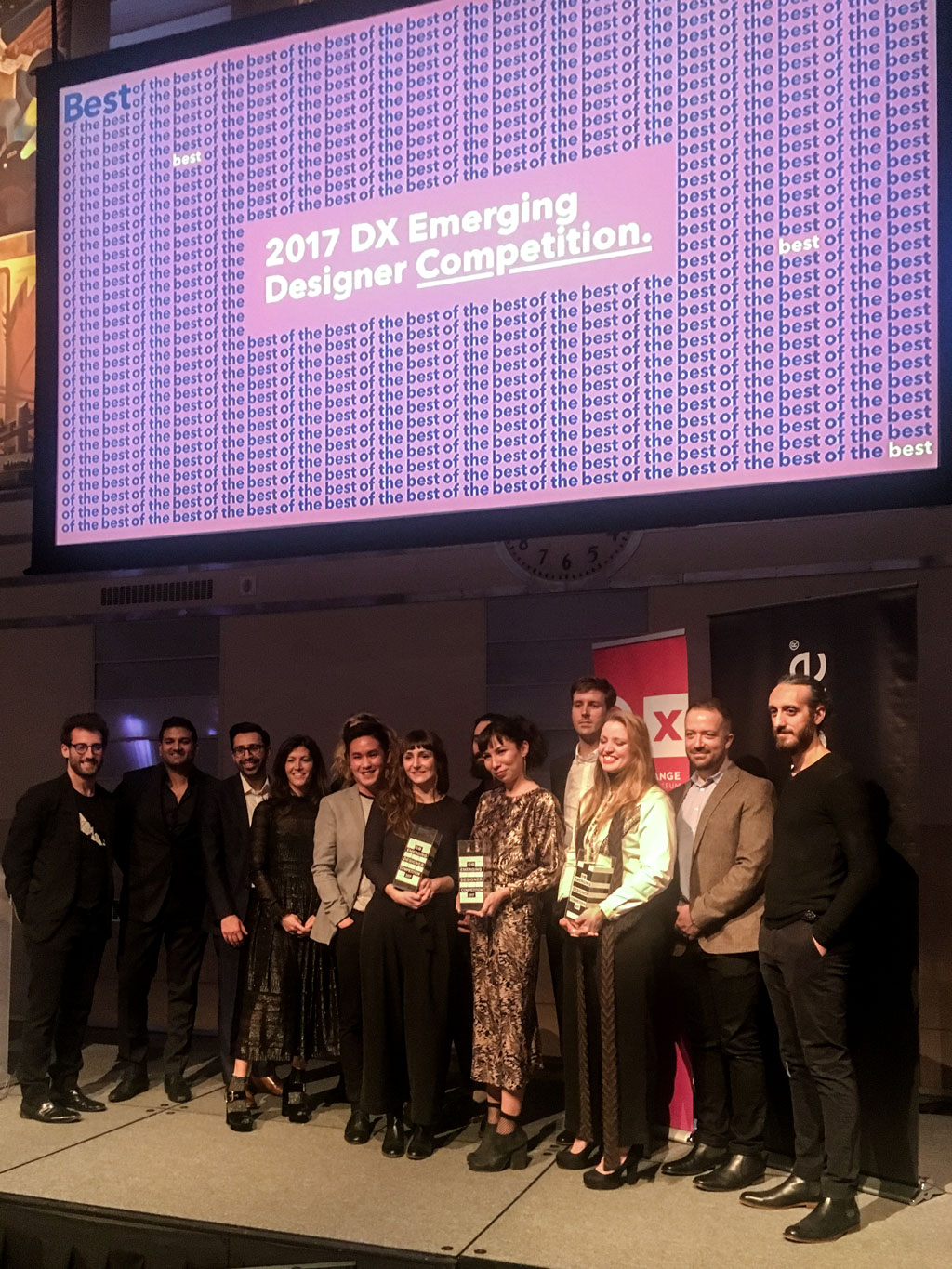 FINAL REVIEW
Hand-selected by Design Exchange, an esteemed judging panel critiqued hundreds of submissions to select Canada's next Emerging Designer. The carefully curated roster features Diego Burdi (Burdifilek), Paul Filek (Burdifilek), Diti Katona (Concrete), Omar Gandhi (Omar Gandhi Architects) and Shayne Stephens (Saks Fifth Avenue Canada).
We were inspired by Peggy Sue's dedication to sustainability through fashion design. We were drawn to the quality of her garment construction and the stories they tell. The fabrics and fibers of her designs can be traced back to the farm that raised them, the mill that spun them, and the artisan that made them. This is an important story to share, especially following the inaugural edition of DX's EDIT: Expo for Design, Innovation, and Technology, where we built a platform for sustainable, resilient, and innovative ideas and solutions in partnership with the United Nations' Development Programme centred around the 17 Sustainable Goals for Development. Peggy Sue's win expertly demonstrates the conversations we began at EDIT.

– Shauna Levy, President, Design Exchange
Now based in Toronto, Deaven-Smiltnieks received her training in Providence, Rhode Island from the Rhode Island School of Design, earning a BFA in Apparel Design. She founded her company, Peggy Sue Collection Inc. with the mission of taking steps towards revitalizing the North American Farm and Fiber Industry. Her collection has been featured at the Royal Ontario Museum's Friday Night Live and the Gardiner Museum's Annual "12 Trees" Gala Exhibition. Most recently, Deaven-Smiltnieks has been accepted into the TO Centre for Social Innovation's Climate Solution Agents of Change Accelerator Programme.
In addition to Peggy Sue Deaven-Smiltnieks, the judging panel evaluated design submissions based on categories, recognizing new talent in the disciplines of Fashion, Architecture, Interior, Graphic and Industrial.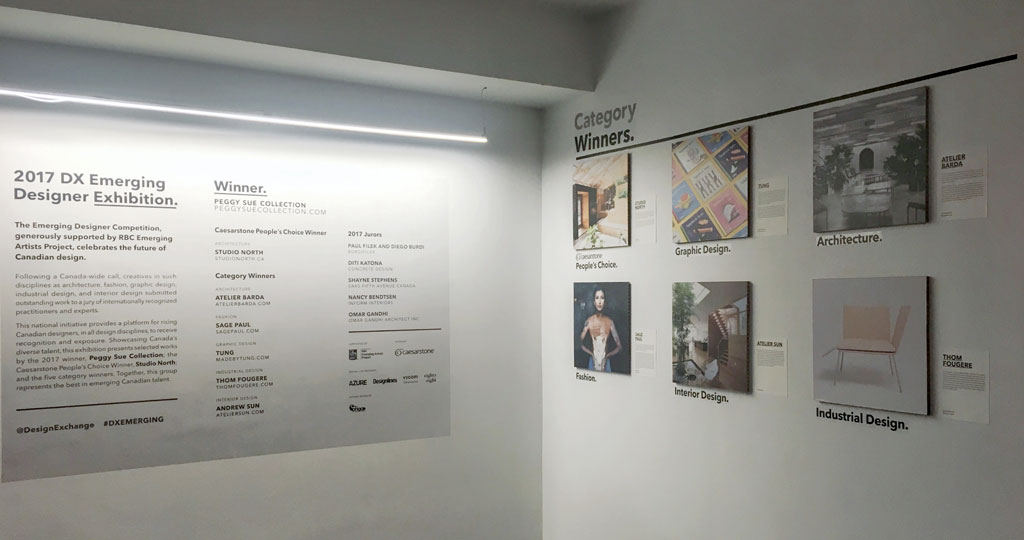 CATEGORY WINNERS
Sage Paul is an urban Dene woman and a member of the English River First Nation; she makes
fashion, costume and craft. Paul co-founded the Setsuné Indigenous Fashion Incubator, a platform to promote Indigenous artists working in fashion, textiles and crafts, and founded Indigenous Fashion Week Toronto, launching in 2018.
Atelier Barda is a Montreal-based architectural firm founded in 2012 by Cécile Combelle
and Antonio Di Bacco, both graduates of the École nationale supérieure d'architecture de Toulouse. The multidisciplinary practice is guided by a commitment to fulfilling and even exceeding the design brief by pushing creative boundaries.
As an architectural and interior designer, Andrew Sun is driven by concept, material and aesthetics. His practice, Atelier SUN, works with residential architecture, commercial interiors, industrial design, photography and graphics to focus on the essential meaning of the space.
Tung is a Toronto-based studio specializing in graphic design and art direction within the fields of art, culture and commerce. Founded in 2014 by Emily Tu and Edmond Ng, the practice developed out of a shared desire to create honest, intelligent and beautifully crafted work.
Thom Fougere investigates how we live and interact with objects in our homes, creating pieces that are both subtle and archetypal in form. In 2011, after his studies in Architecture, he was appointed Creative Director of Canadian furniture design house EQ3 at the age of 24.
PAST WINNERS
Now in it's third year, DX's Emerging Designer competition has recognized such heavy hitters as Lukas Peet (2013-14) and Alexander Josephson of PARTISANS (2015-16). Peet is the winner of the inaugural competition and has been recognized for his work around the world. Josephson is the co-founder of Toronto-based architecture firm PARTISANS, responsible for the interior of Toronto hot-spot Bar Raval and the revitilization of Union Station.