"GEOGRAFIE" (GEOGRAPHIES) is an exhibition project designed by INVENTARIO and promoted and sponsored by Foscarini with Edizioni Corraini. The exhibition explores the uses of cartographic imagery in art and design today and is currently open to public at the Poldi Pezzoli Museum in Milan until May 4th. Curated by editor and critic, Beppe Finessi, the show presents a collection of works from leading contemporary artists and designers that utilize the powerful image of the planet as a means to allude to a range of issues, geopolitical, environmental or spatial.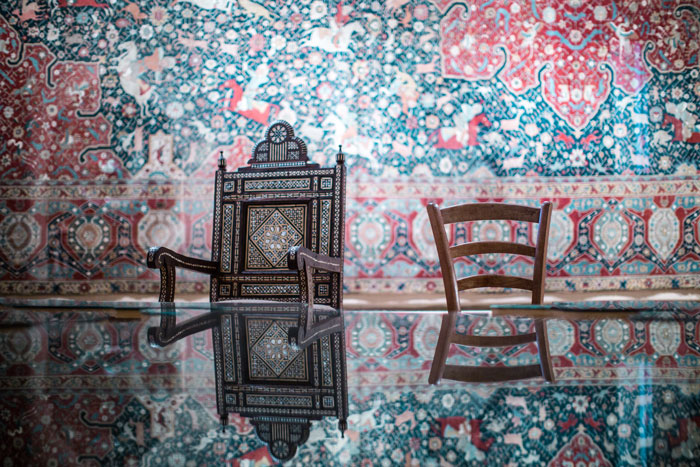 Pieces by artist Carol Rama, Michelangelo Pistoletto, Giosetta Fioroni, Alighiero Boetti and Luciano Fabro, Mona Hatoum, Stefano Arienti, Andrea Anastasio and Latifa Echakhch and designers Diego Grandi, Nendo, Giulio Iacchetti, Ezri Tarazi, Lorenzo Damiani and Drill Design are included in the show.
GEOGRAFIE integrates in contemporary expressions with the museum's historic collection of medieval decorative arts, often creating a dialogue with certain historic works, like very rare Neapolitan cabinets in ebony and ivory dating back to 1620, engraved maps of the main cities of the world and a map of the then known world.
GEOGRAFIE fits into our cultural work through Inventario, the ADI Compasso d'Oro award-winning editorial venture directed by Beppe Finessi, promoted and sponsored by Foscarini. Inventario serves as our independent culture, art and design think-tank, and we have been proud to present an exhibition as a visual manifestation of themes that emerge from Inventario, at the beautiful Poldi Pezzoli Museum for the fifth year. Every year's project introduces a new and an inspiring challenge visually and conceptually.

– Carlo Urbinati – Foscarini's president
Experts and artists such as Francesco M. Cataluccio, Diego Grandi and Stefano Salis will be part of a panel to discuss the role of geography in today's art and design, during the opening ceremony event.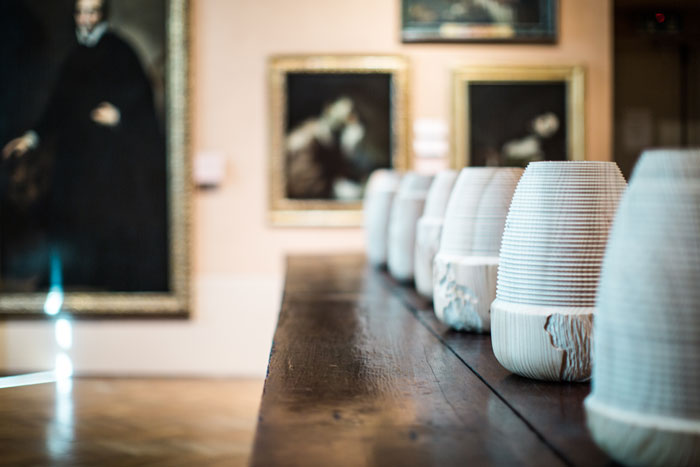 The exhibition is accompanied by a volume published by Corraini Edizioni, which will include a number of specialist essays on the theme of maps.