Finally an app that makes communicating designs a breeze! Morpholio has launched yesterday Crit, a new app that allows users in the creative field to easily communicate and critique ideas in real time. Imagine being able to share an idea, make comments and mark images with your entire team. The interface is so easy to use it is almost like a digital tracing paper where each person shares their idea. You can now download Crit on iTunes for free!
Crit is giving your hands back to chat, making sketching and images part of the discussion.

– Mark Collins, Co-Creator
Crit allows users to import photos from their iPhone or iPad, Google Drive, Morpholio account. Once imported you can easily mark the image, add your comment and send a message to your team. It's as simple as that. Morpholio has shown us that you do not need complicated functions for sharing ideas.
Drawing has always been a major component in developing design ideas, an art we see less of simply because we are constantly connected to the digital world. Crit is bringing back sketching!
E-mail discussions are simply disconnected in two key ways.  You never know when someone will or is responding, and the attachments are visually separated from the conversation.

– Toru Hasegawa, Morpholio Co-Creator
If an image is worth a thousand words – designers need a more seamless way to integrate photos and sketching into our commentary and a platform that allows you to watch the conversation unfold clearly.  Crit makes mobile design discussion navigable and easy through a clear interface, and straight forward cataloging of comments, images, and alerts.
We have developed Crit to provide THE "real time" missing infrastructure between designers today.  It is an opportunity to bypass the friction of your inbox and move a design collaboration forward.

– Anna Kenoff, Morpholio Co-Creator
Crit allows you to truly bring your design network with you anywhere.  As a platform, it is only the beginning of what we'd like to see happen with chat, collaboration and critique.

– Mark Collins, Co-Creator
Made for designers, architects, photographers, artists, or members of any creative culture, Crit, allows you to create and share ideas, distribute comments, generate clear discussions and design with others. The goal for Morpholio Crit is to build a truly useful tool that fuels more synchronous design communication and harnesses an indispensable resource, the wisdom of collaborators, to tangibly produce better work through better process.
CRIT FEATURES:
MESSAGE: Type, sketch or write comments
INVITE: Share work or images with your team instantly
SKETCH: Markup or draw over any image
ALERTS: Notifications when someone comments
EYETIME: See which images get the most attention
SIMPLE: User friendly, clean interface
IMPORT: From photos, camera and more
EDIT: Manage titles and attendees
PROFILE: Create a personal profile
PAPER: Choose yellow, or white trace, and adjust transparency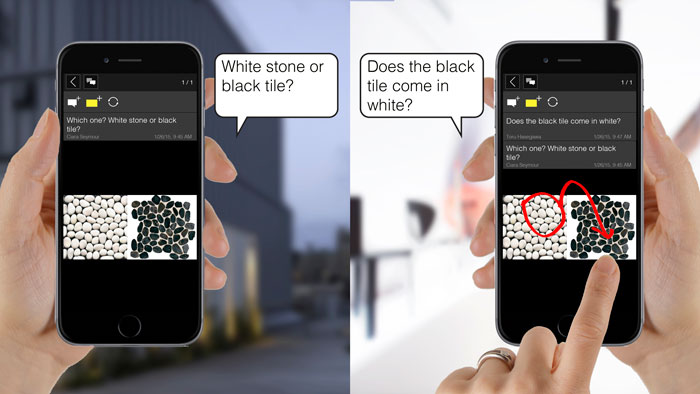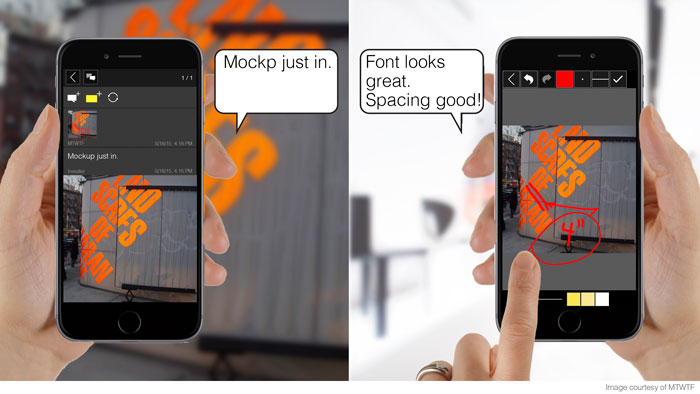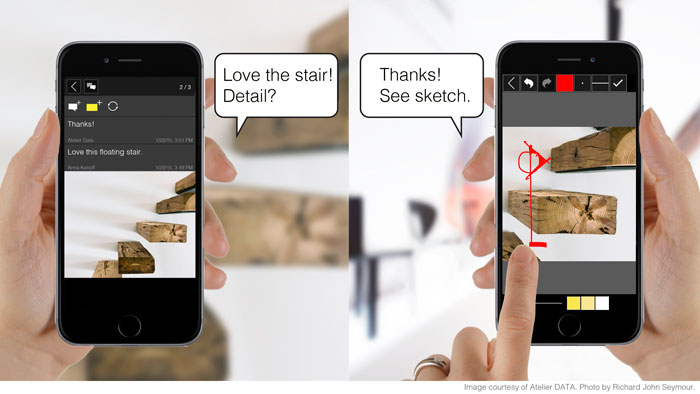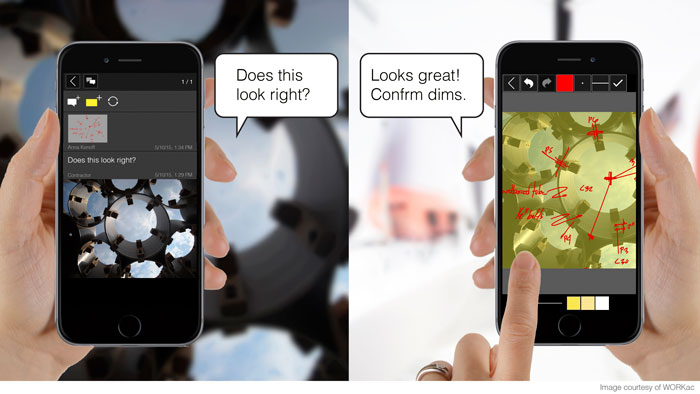 *All images and information courtesy of Morpholio.