Italian architect and designer Cristian Sporzon has designed two pieces of furniture that showcase sinuous lines and futuristic forms. The Arco Bed and 70s Table have a sense of elegance and dynamism to them born from the lack of sharp edges and attention to detail. Both products present a high level of material customizations to adapt to your personal style.
70s features sinuous lines with no visible sharp edges. The Corian used for the structure emphasizes the elegant curves. The table can be customized to achieve different looks through combination of materials such as steel and wood for the base structure and quartz or Corian for the table top.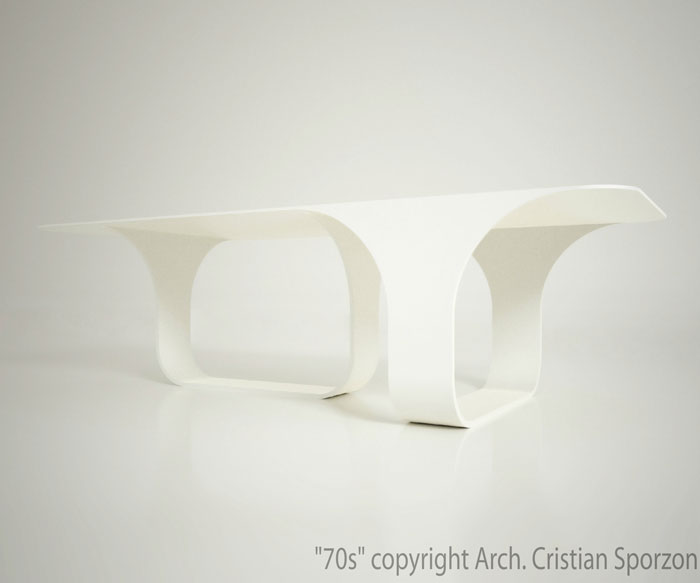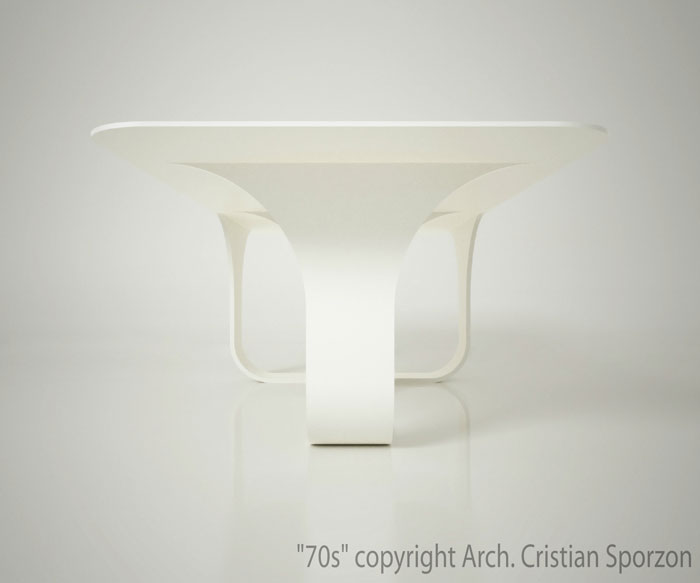 "70s" born from the desire to deconstruct the archetype of the table, a plan with four legs at the corners. So, inspired by cubism, I begin a breakdown of the parts that make up the table, recomposing them in such a way that the corners are free and arousing in the viewer a curiosity that leads him to discover, through movement around it, its many aspects.

– Cristian Sporzon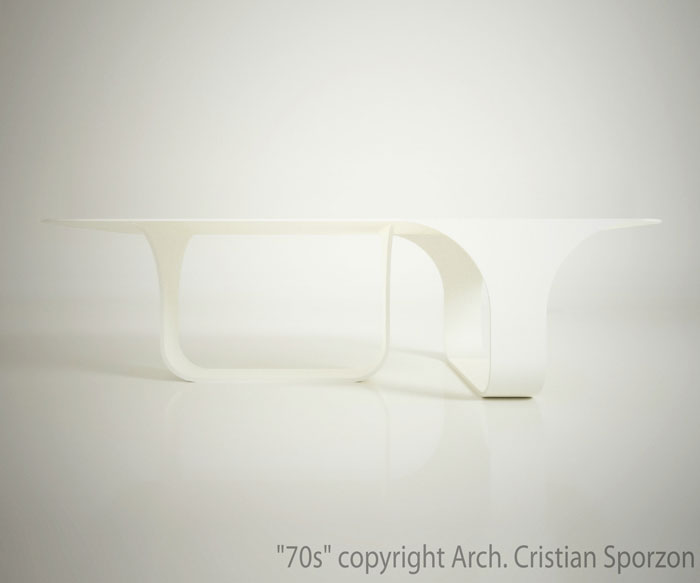 Dimensions: 110 cm W x 260 L x 75 cm min. H.
The Arco bed appears to be made of one continuous line giving it a very lightweight appearance. The versatile structure can be made of different types of wood or even combine wood with leather for a more distinctive look.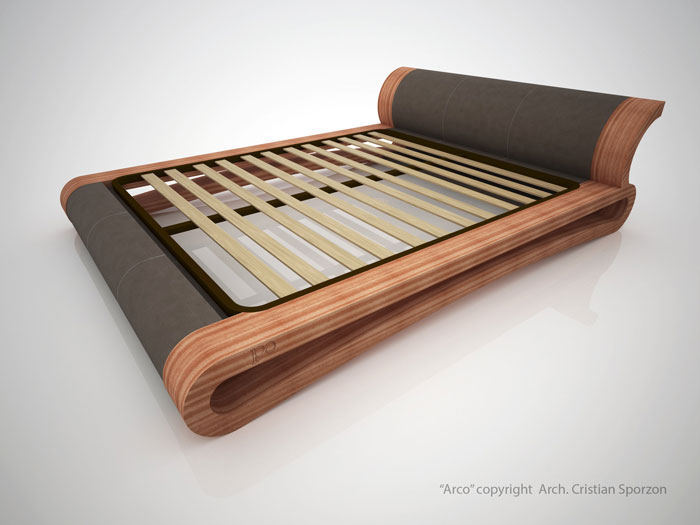 Arco is a line stretched across the path of a dream. Why is the dream that drives the life of every day making it the star of the night. A dream in the sign of pleasure and lightness, to ensure that our eyes – when they close – opens a universe peaceful and harmonious.

– Cristian Sporzon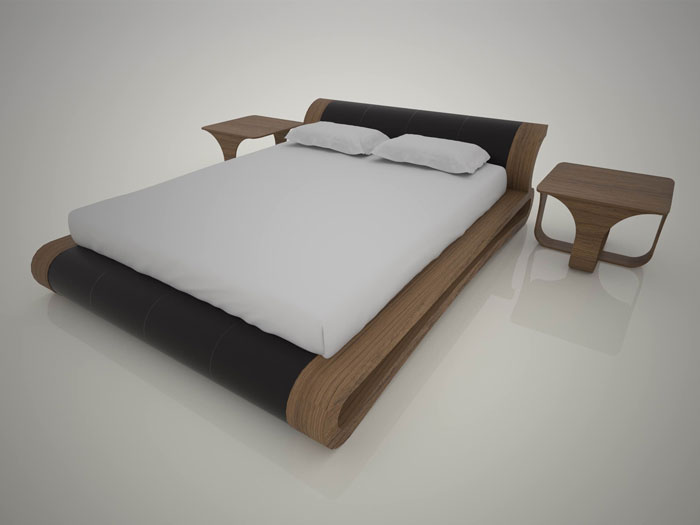 The soft curves of this property – obtained by modelling a natural element, wood, itself a symbol of life and regeneration – have no solution of continuity, a single form to draw an infinite line from which it is pleasant to be lulled.

– Cristian Sporzon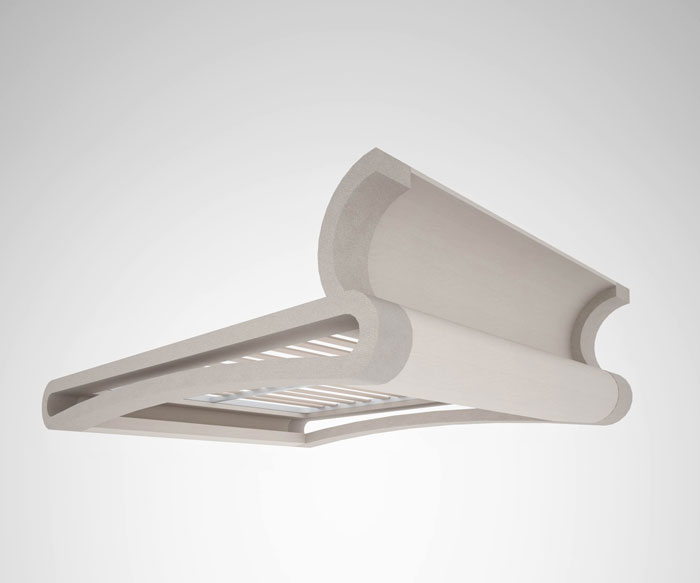 Dimensions: 247 cm L x 186 cm W x 67 cm H.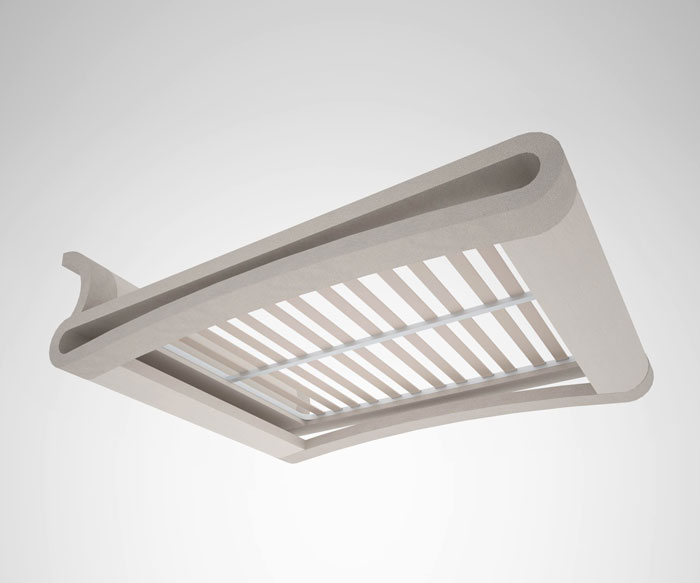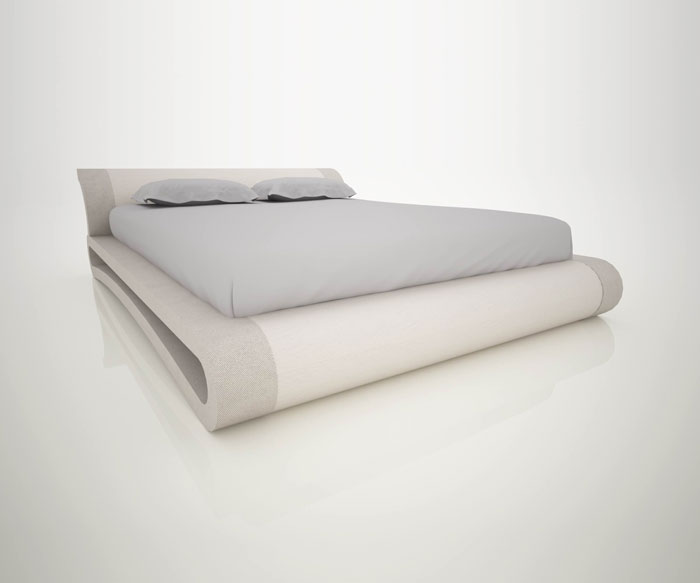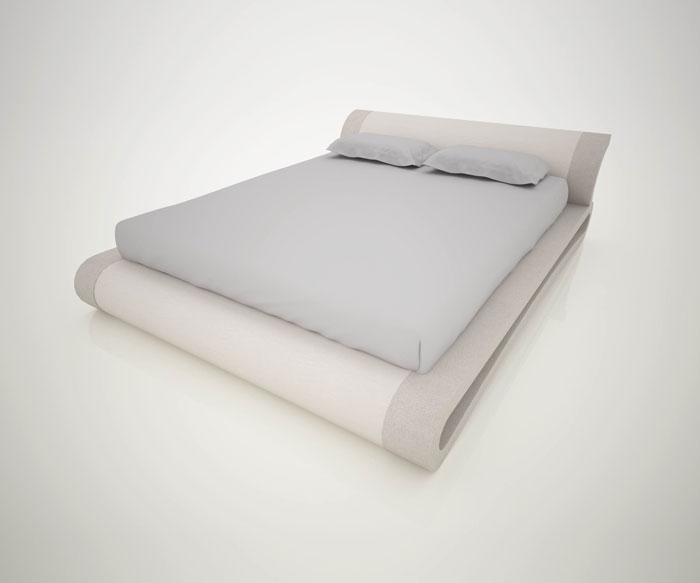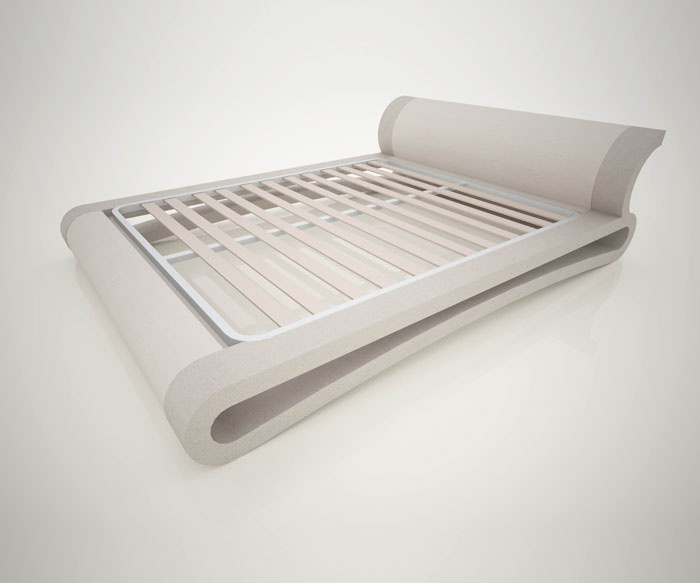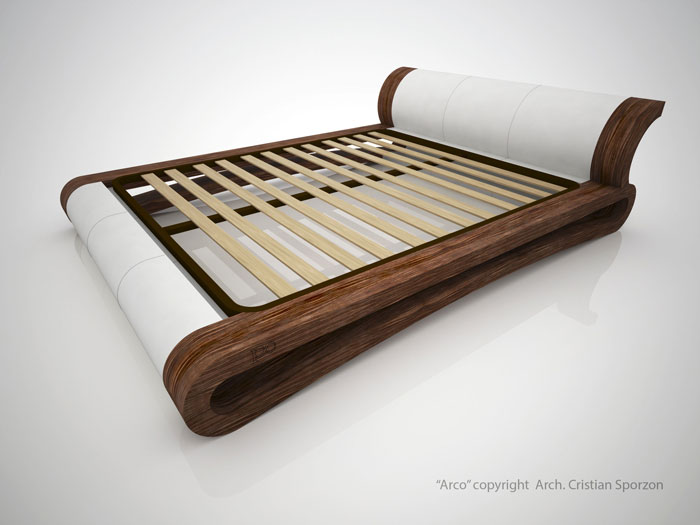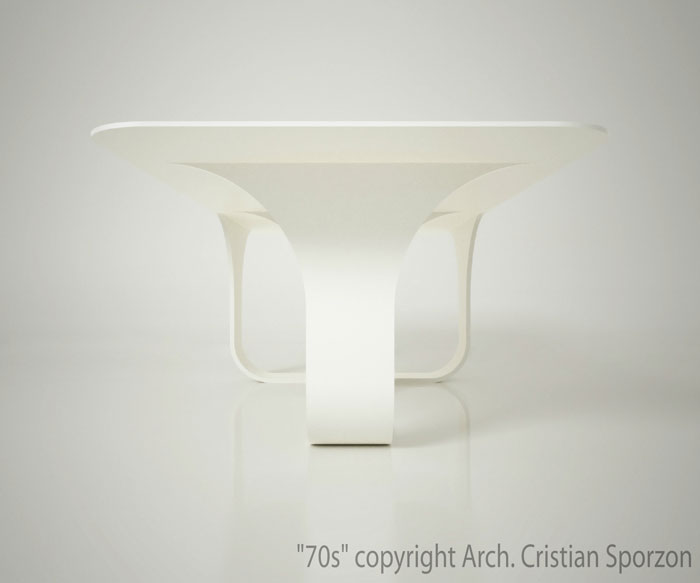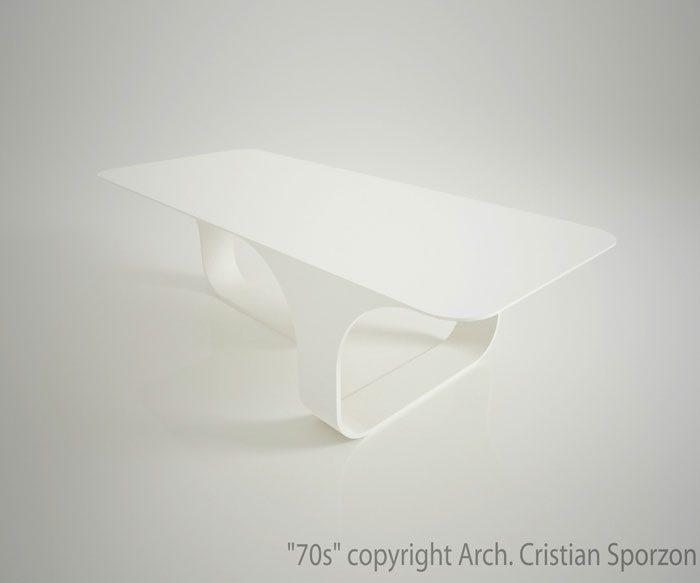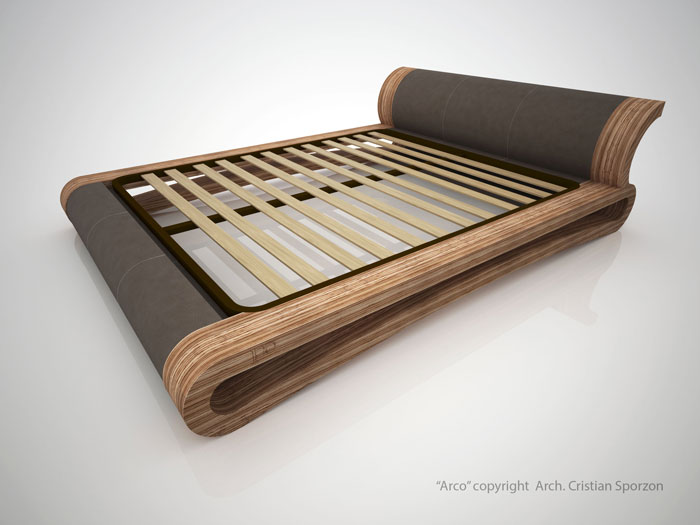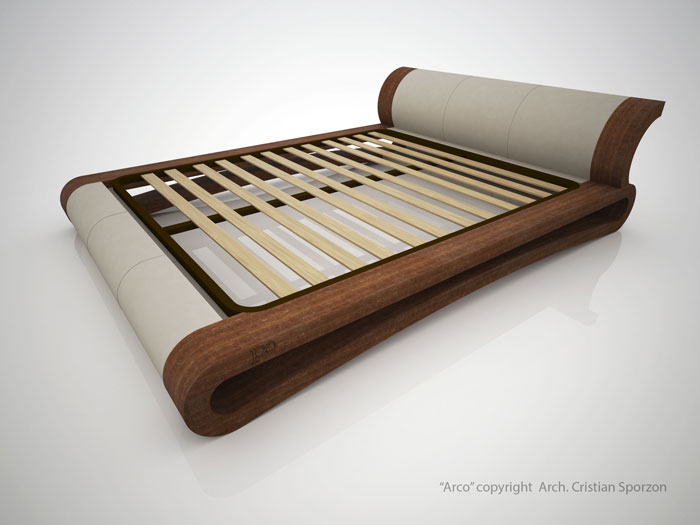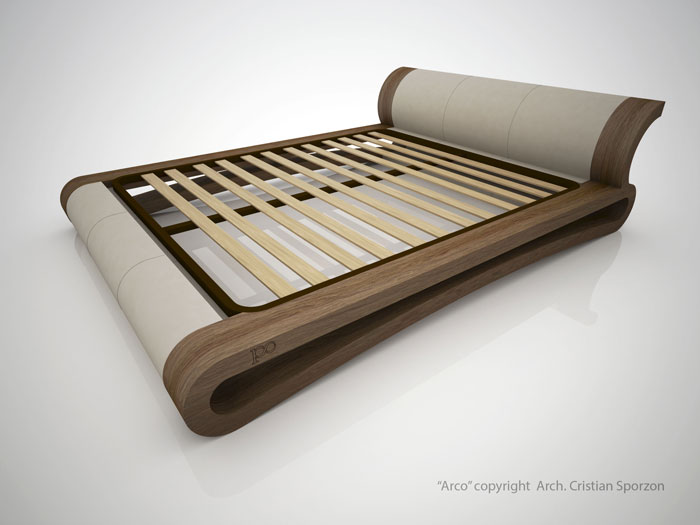 *All images and information courtesy of Cristian Sporzon.